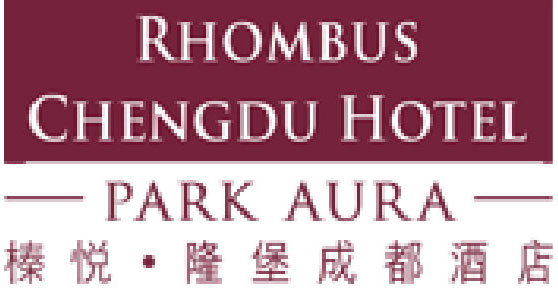 Rhombus Park Aura Chengdu Hotel in Chengdu
成都*榛悦隆堡酒店
http://www.rhombuschengduhotel.com/
Add: Hailrun Complex, No. 216 Lower Dong Da Street, Jinjiang District, Chengdu, Sichuan, 610021, China
地址:成都市锦江区下东大街216号喜年广场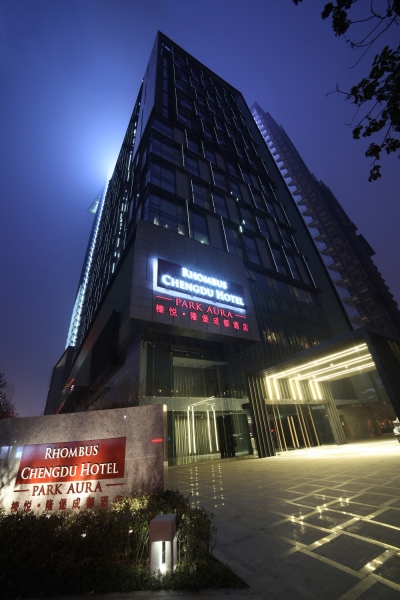 *About the hotel*
Rhombus Group is a hands-on Owner-operated company focused on Excellence in hospitality operations and consulting services.

Founded in North America, Rhombus has over 29 years of experience in Canada, Europe and Asia. Rhombus has a proven track record and success with clients of varying scopes and sizes which allowed it to be actively involved in overseeing and managing hotels, service apartments, resorts, private clubs, restaurants, extended stay facilities as well as strata operations. Delivering management expertise knowledge, efficient and customized inputs to meet each hotel and catering to every region's specific needs and requirements has resulted in a growing demand within the international marketplace. Irrespective of the size or scope of each project, our commitment is to achieve excellence in service while maximizing profits and increasing asset values.
Located in the city centre of Chengdu, Rhombus Park Aura Chengdu Hotel is a 5-star all suite hip hotel within walking distance from the famous Chunxi shopping district, Chengdu IFS, TaiKoo Li Complex and Chengdu Lan Kwai Fong. With the Metro Line 2 Station just steps away, guests can enjoy easy access to travelers, the Chengdu Shuangliu International Airport is only 30 minutes away by car.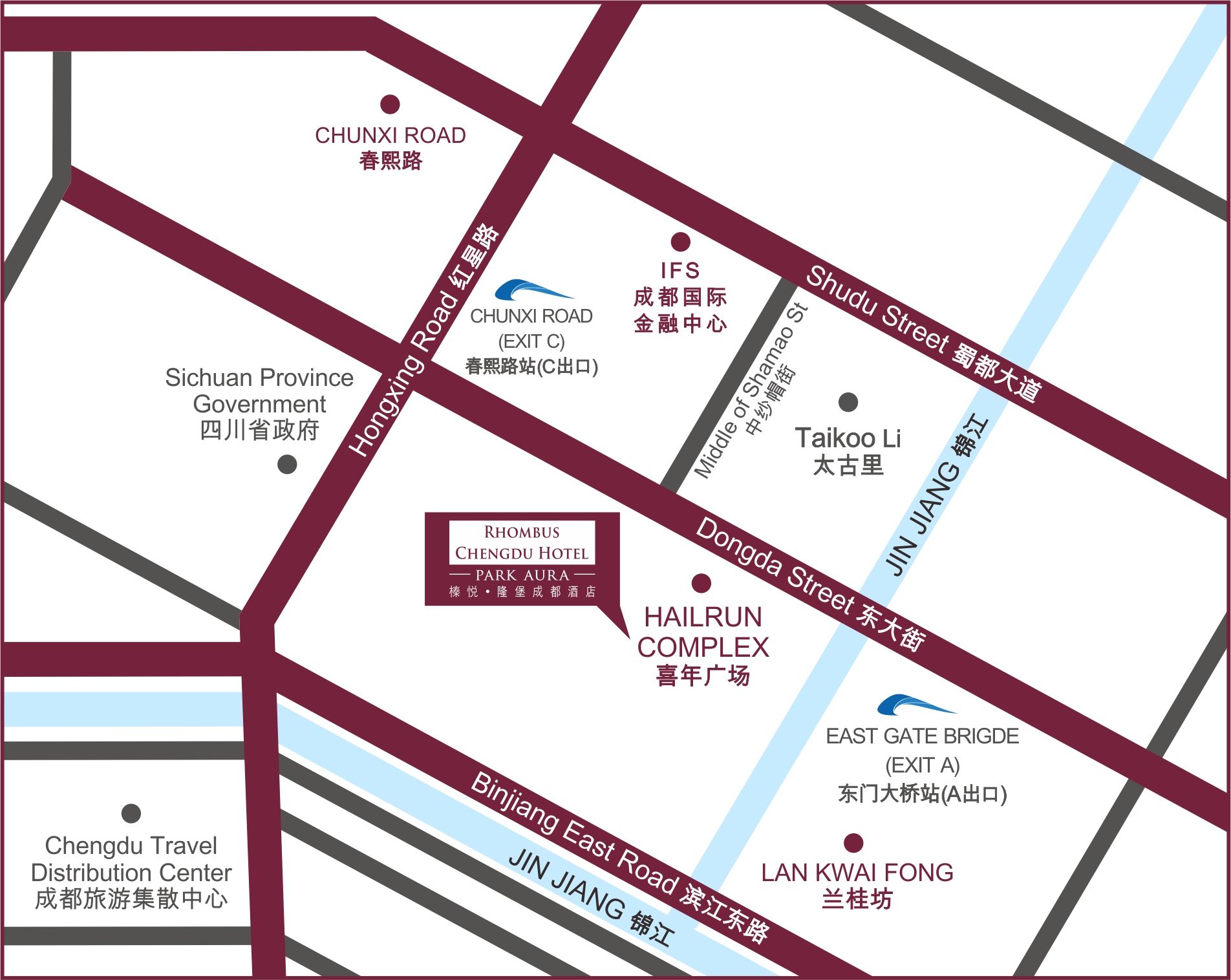 Map in Chinese (中文地图)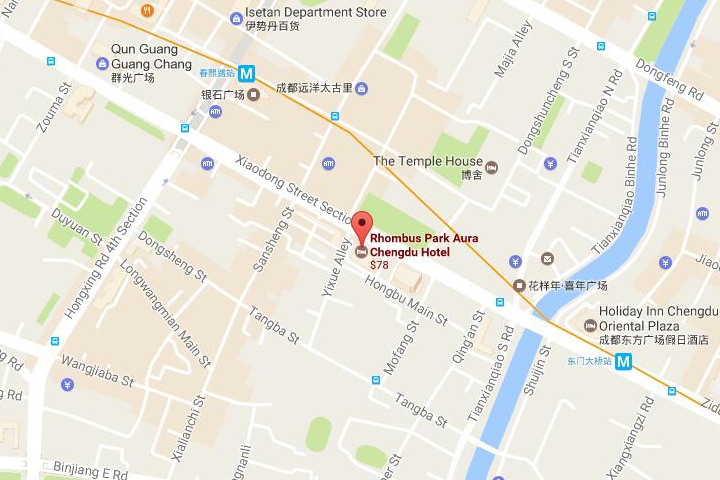 Google Map

*Note*

Please note that the hotel will not contact any participants for hotel booking, please be careful when anyone asks you to provide your credit card information to reserve room for you.

*Making Reservation*

Tel: (86) 28 6292 8888
Fax: (86) 28 6292 3333
Email: rhombus@rhombuschengdu.com